TS Models: Touring Sport T34s from 1964-65
The TS (Touring Sport) variation was a way for Canadian dealers to differentiate the dual-carb high-performance VW 1500 S cars from the single-carb economy N models. The TS models were only available for two years (1964-65) in Canada. The emblem is not listed in any VW parts list books, and it was not fitted to all T34s during that period. It is widely believed that these emblems were fitted by the dealers (like antennas & radios) but most dealers chose not to install the TS emblems for some reason. It is about the same size as the round VW front nose emblem & has two posts but the TS posts are larger diameter & wider spaced than the S script posts. TS models were no different than any other T34 S Model from 1964-65, but original ones are extremely rare today.
LOCATION: The emblem has only been seen on the far right side of the rear panel, about 3 inches to the left and 1 inch above the right bumper guard. Here's a couple pics from David Easterwood's 26K-mile early-1964 (#0 225 935) from Marietta, Georgia USA. There was a rumor of another 1964 from Salmon Arm, BC Canada that featured a TS emblem (on the rear decklid below the KG script) but no photos ever surfaced to prove it.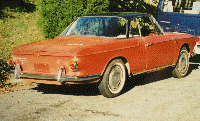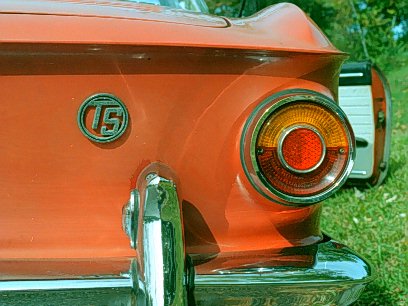 Here's a road test report from the April 1965 issue of Popular Imported Cars (USA based magazine):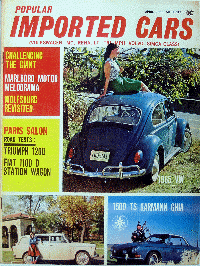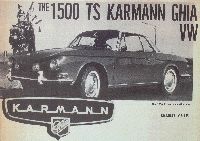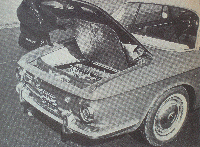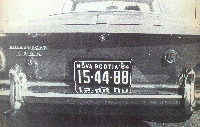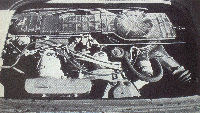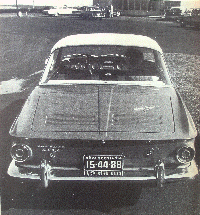 And here's a Canadian VW dealers price list from 1964-65 with TS & non-TS models: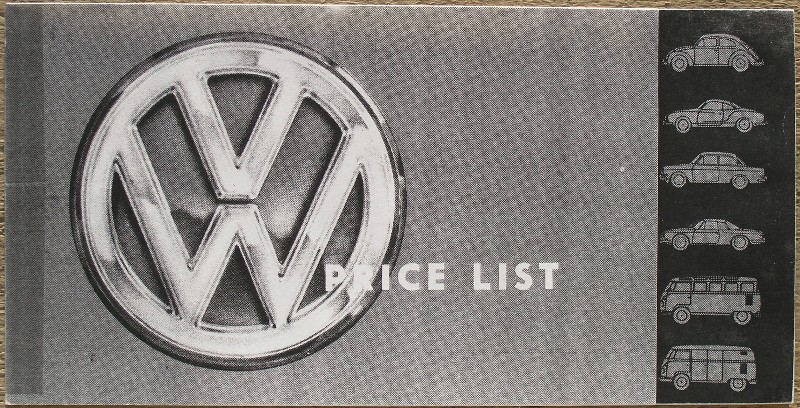 Canadian 1964 Notchback TS: This 1964 came from BC Canada and has the TS emblem to the right side of the decklid.