Evaluate a T34: 1968 Sunroof from Belgium

This 1968 Model 345 was seen for sale on German eBay in February 2004. It's an excellent example of what prospective T34 owners should be careful of when searching for a T34. Click on the links to see the picture of that area.
What we've got here is an original late-model sunroof T34 that the owner claims has only 17,000 original miles. It's very original, unmolested, and doesn't appear to have been in any accidents, but that isn't enough to overcome the major rust in the body panels, engine, & interior. Take a look.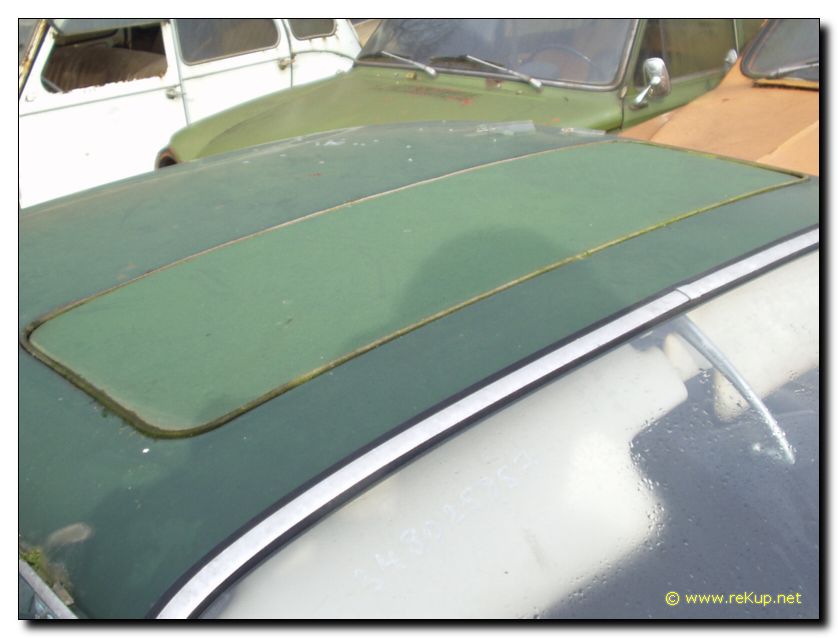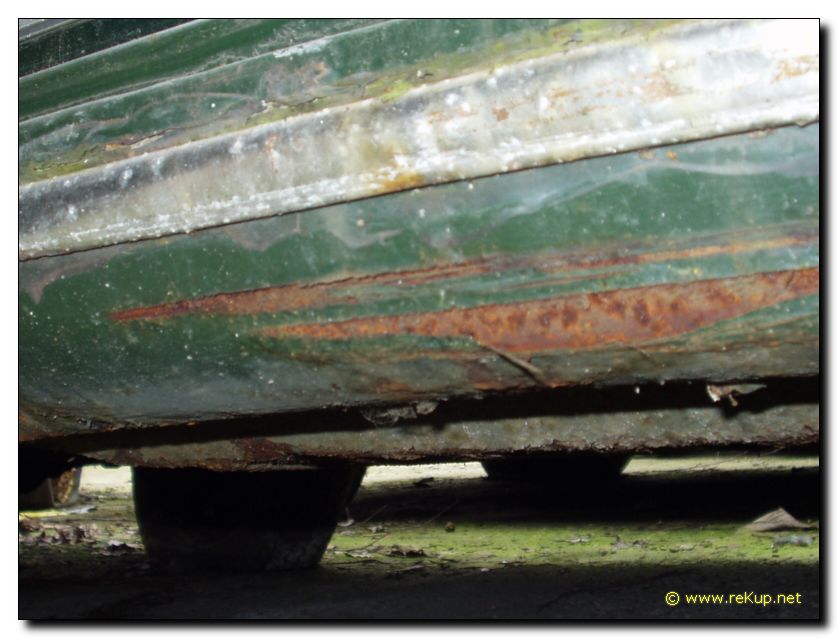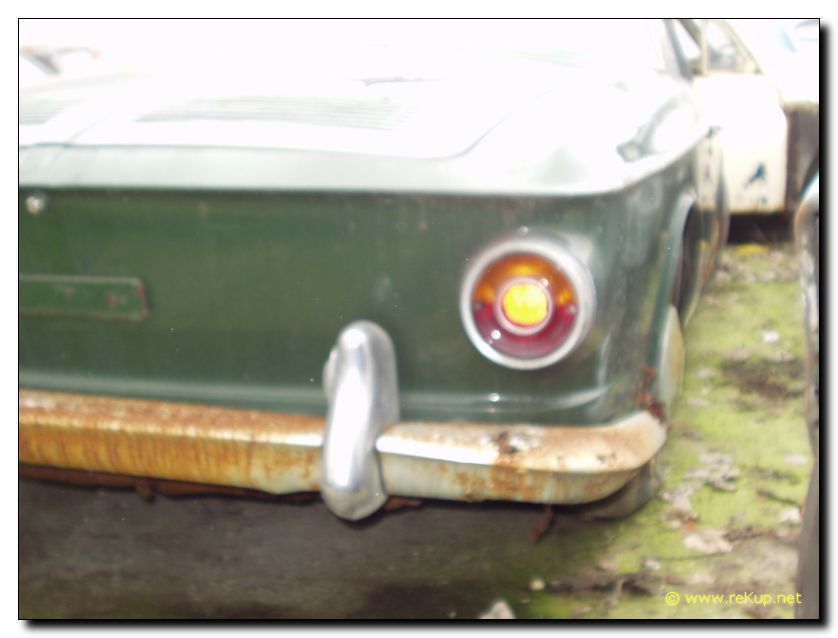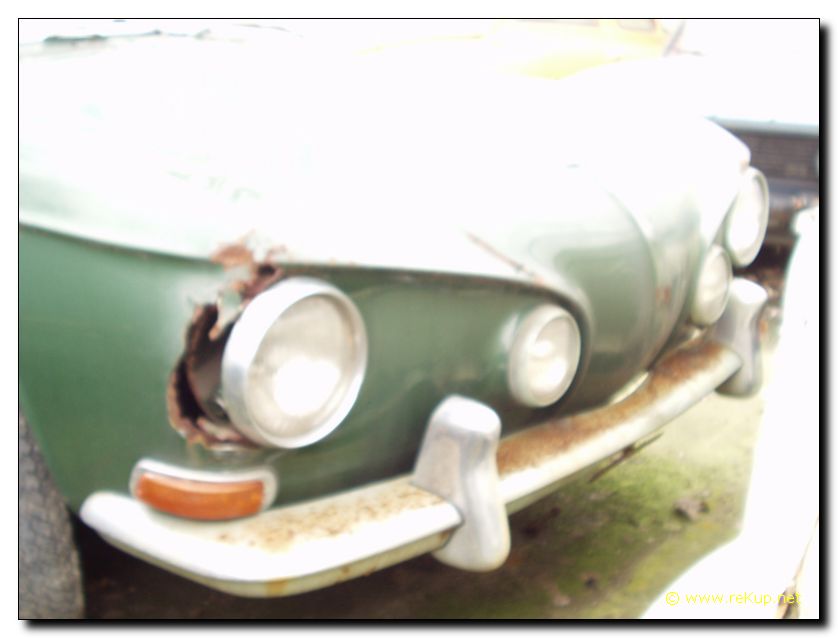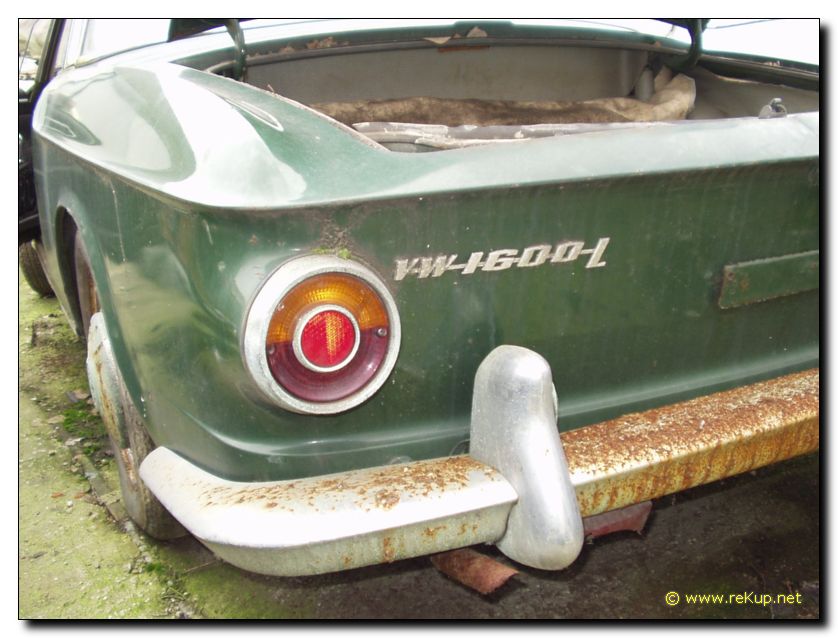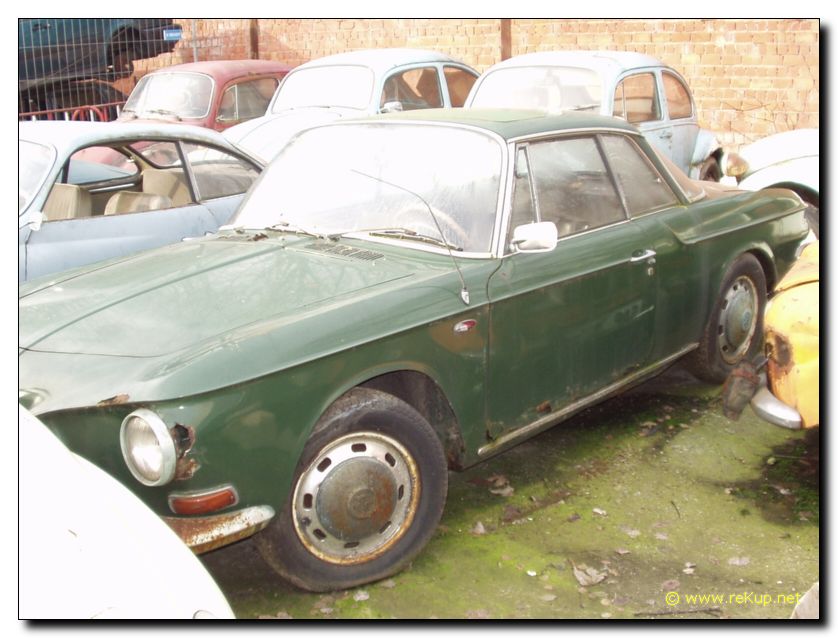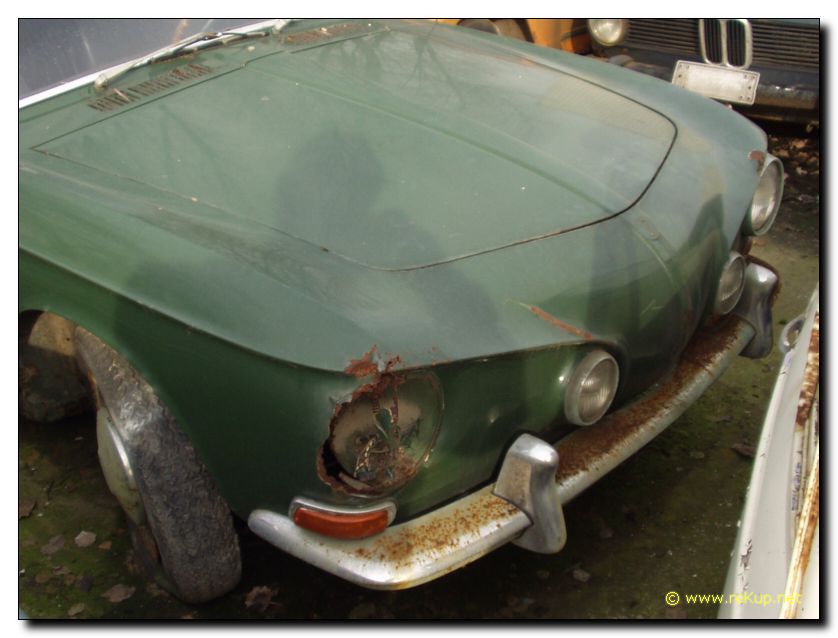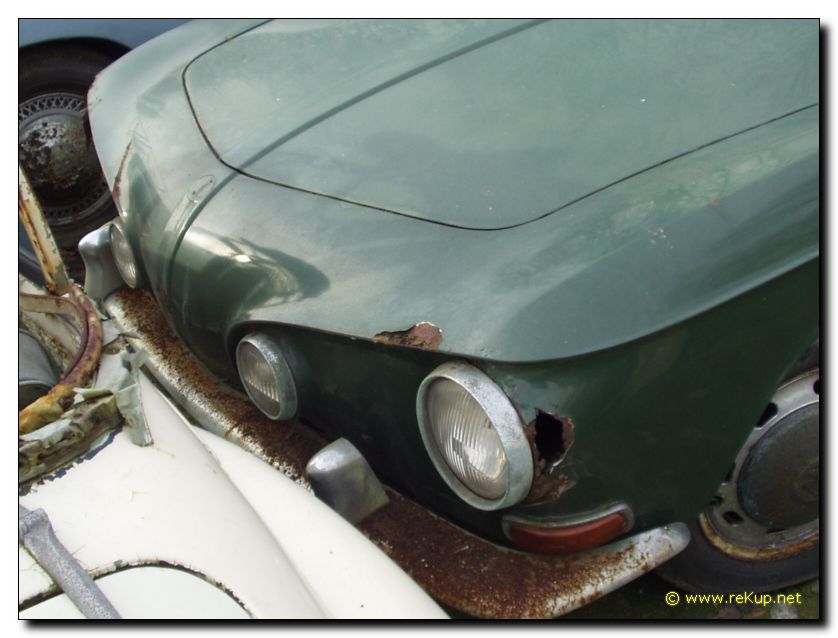 EXTERIOR: Major rust in the headlights is a RED FLAG for huge repair bills! Closer examination shows the same rust in the rocker panel & left door (expensive & difficult to reach all of it). The bumpers are completely rusted beyond rechroming.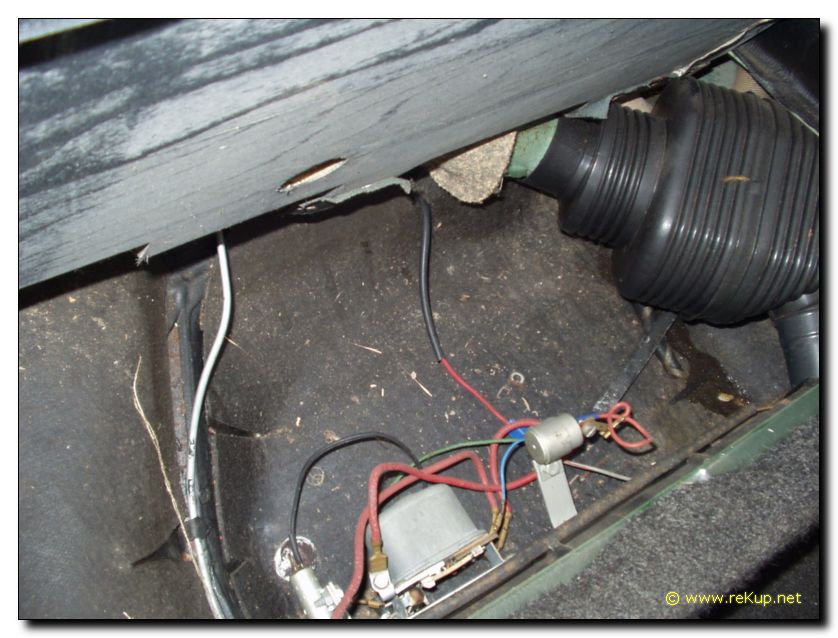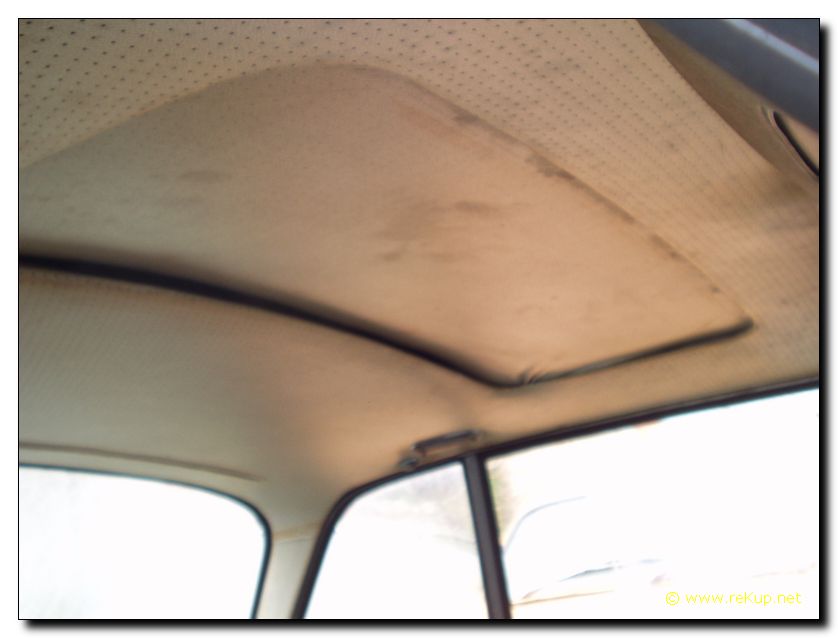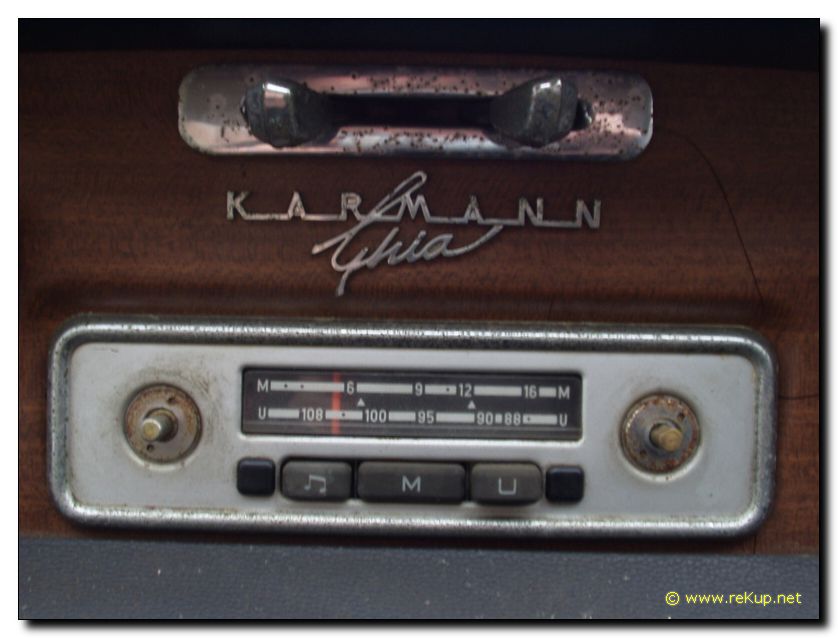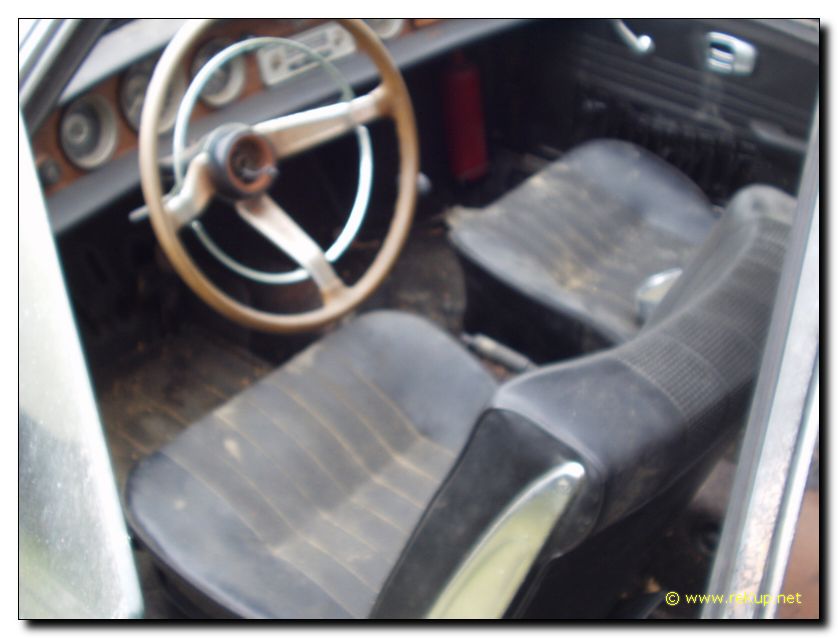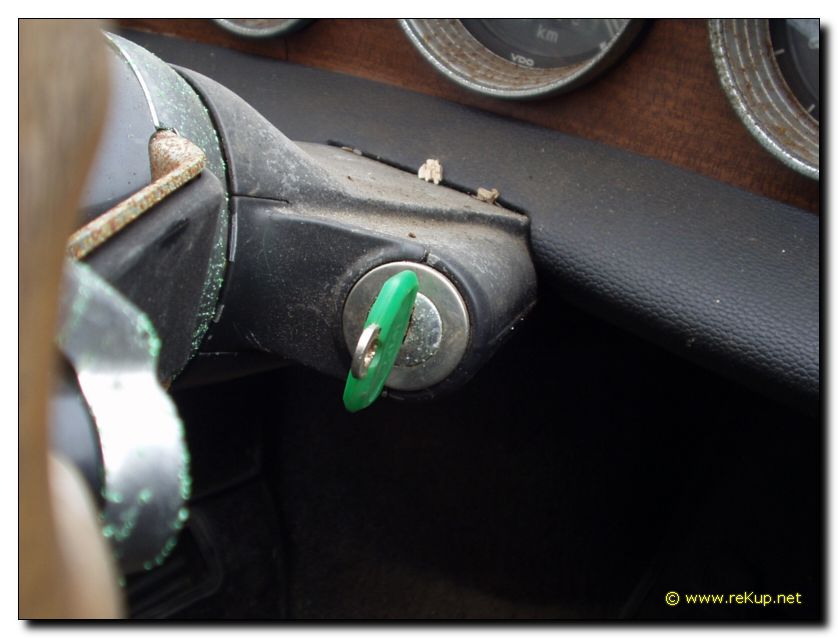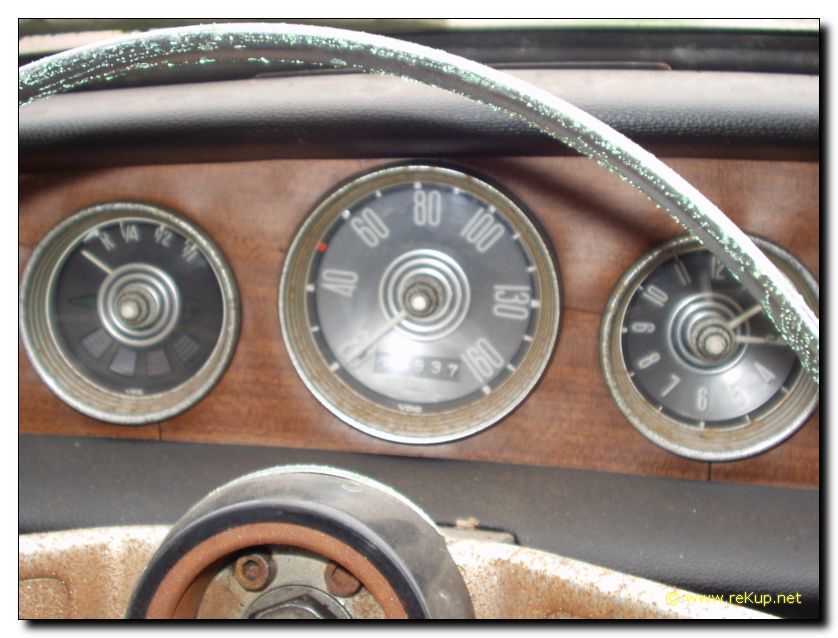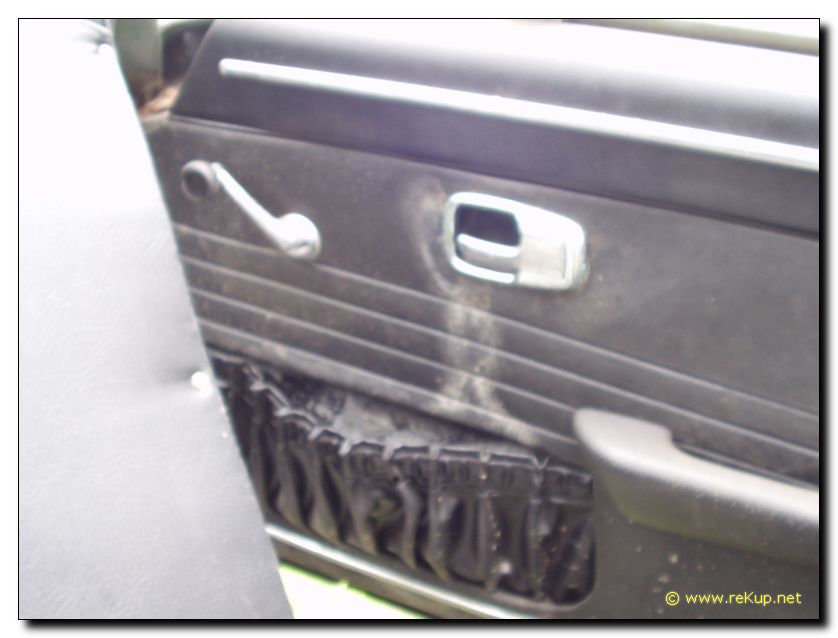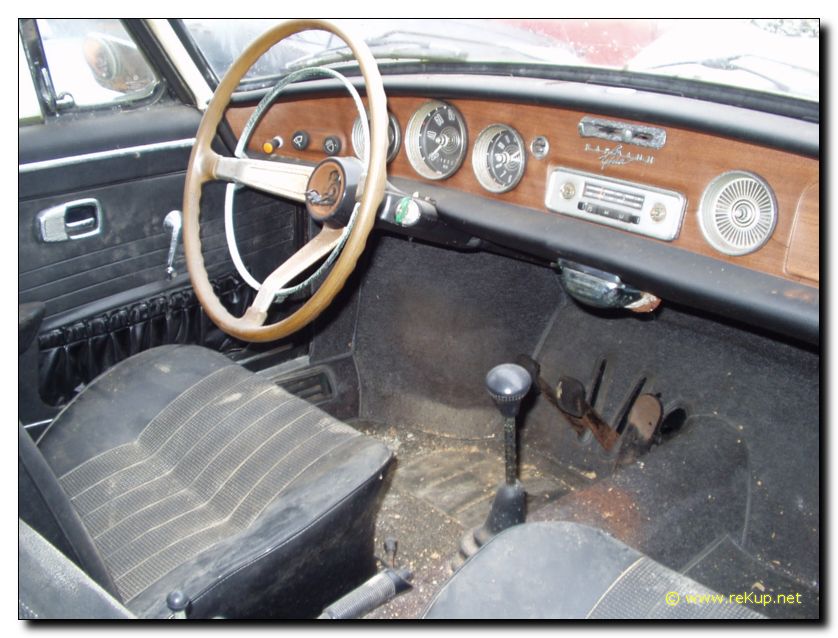 INTERIOR: Rust on the inner rims of the gauges and on the chrome fresh-air trim is a clue that almost everything metal will need to be restored. The only good news here is the seat upholstery, interior panels, & carpeting look original and complete.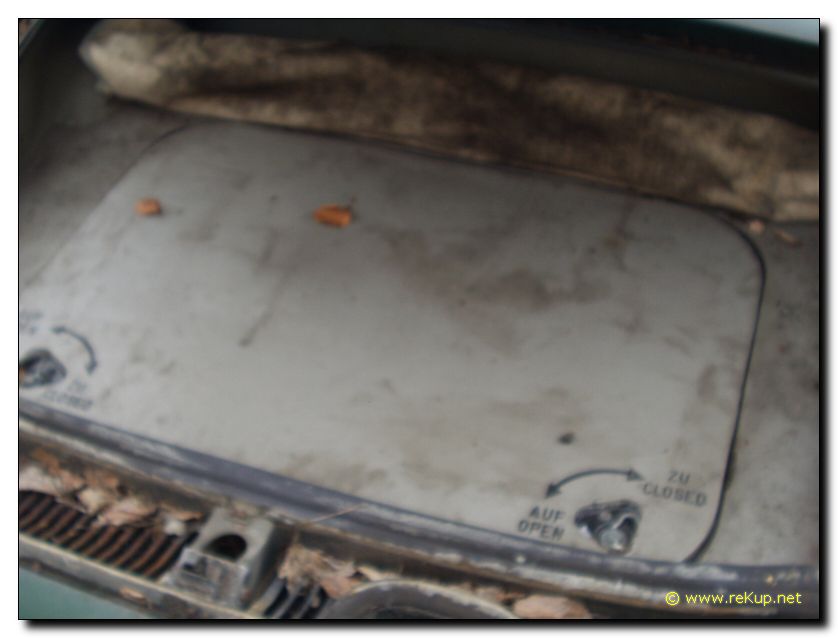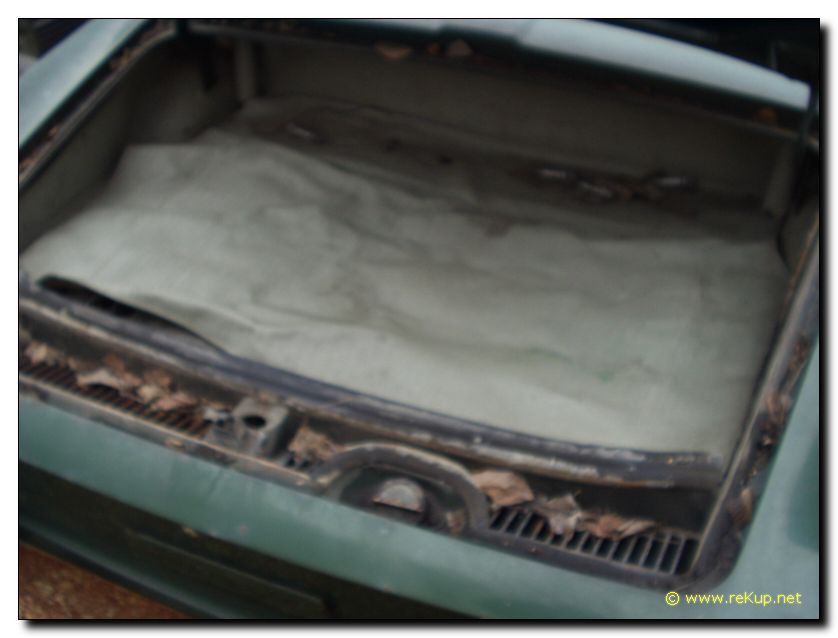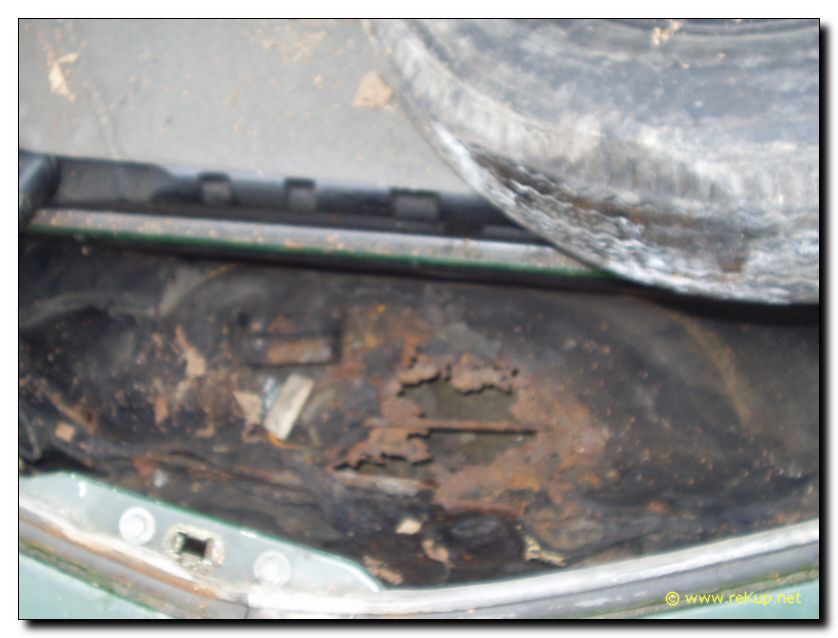 COMPARTMENTS: Engine trapdoor & insulation are in excellent condition and the original vinyl mats appear to be all there. But the spare tire well is rusted through.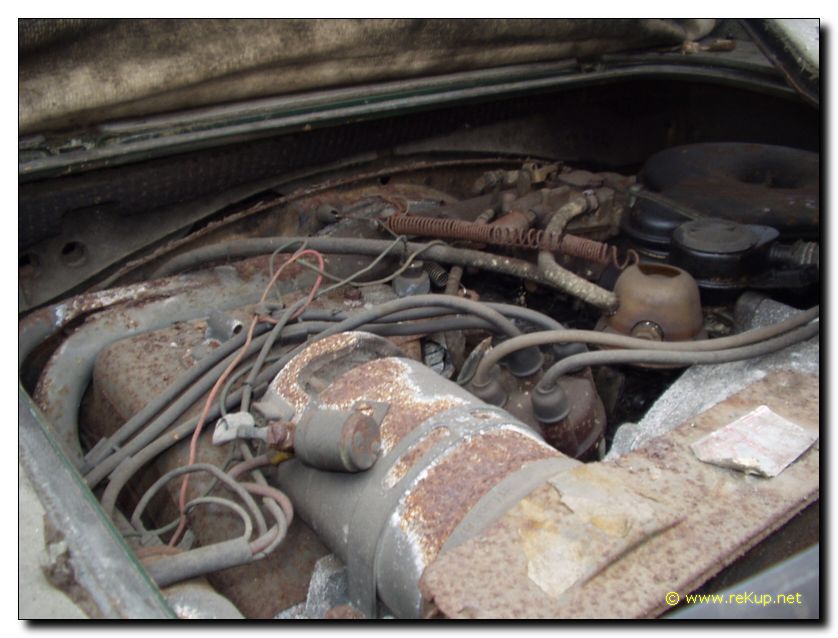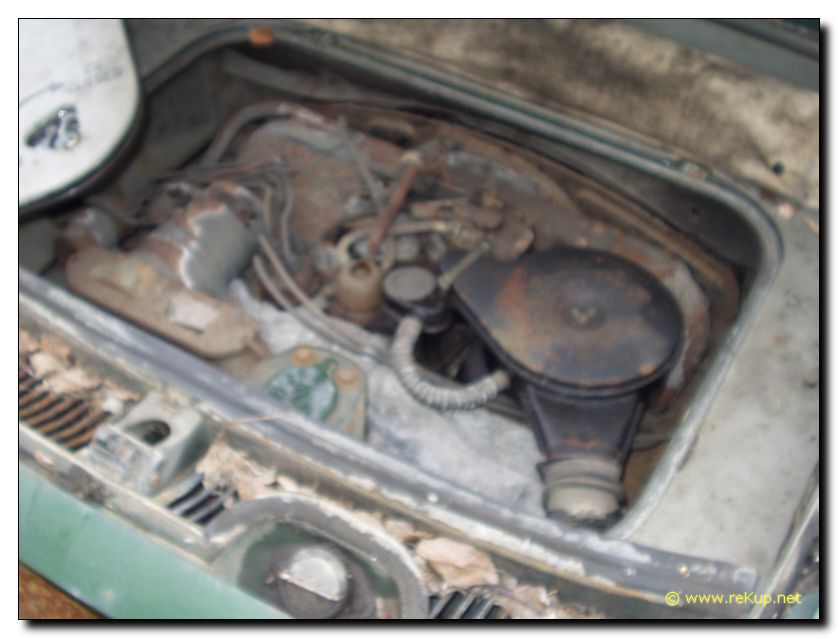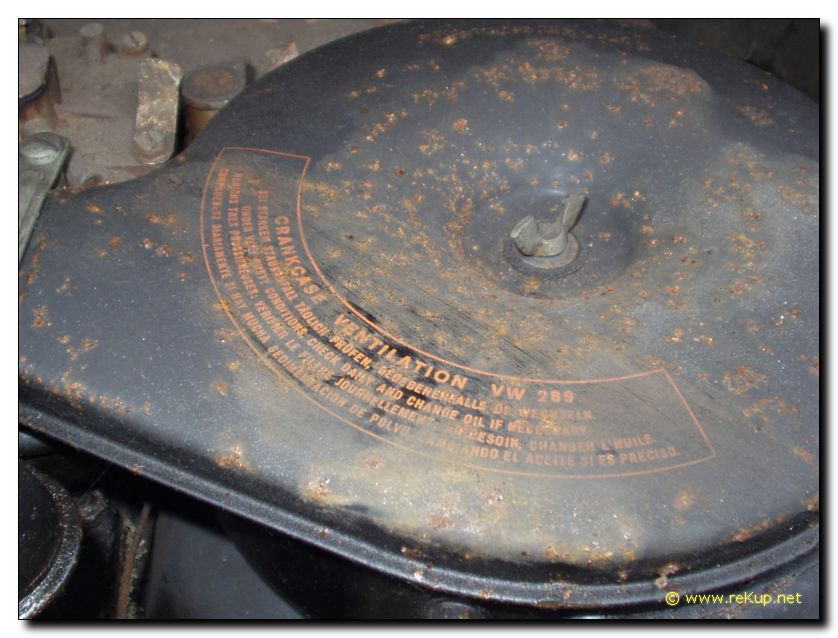 ENGINE: Rust on all of the metal parts again. Strange to see a single-carb engine (always dual carb), but was a downgrade option to use low-octane gas. It does appear to be original & complete, just like the rest of the car.

FINAL ANALYSIS: Although it's complete & original there's just too much rust in too many areas to make this project worthwhile. Everything needs to be restored or replaced which is an expensive & difficult task with a T34. Best thing to do would be to part it out for other T34s to be more complete. Sunroof section appears to be OK and there are plenty of T34 owners looking to upgrade their cars.